Custom Solar Panels At Reasonable Prices
At Heritage solar, we are professional installers providing the solar panels Bakersfield needs to harness the sun's power at the right price.
We understand the value of solar energy systems, and know that solar installations can make a difference in people's lives. We can design and install the latest solar panels based on your requirements and budget.
Excellent Workmanship
Fast Installation Time
25-Years Warranty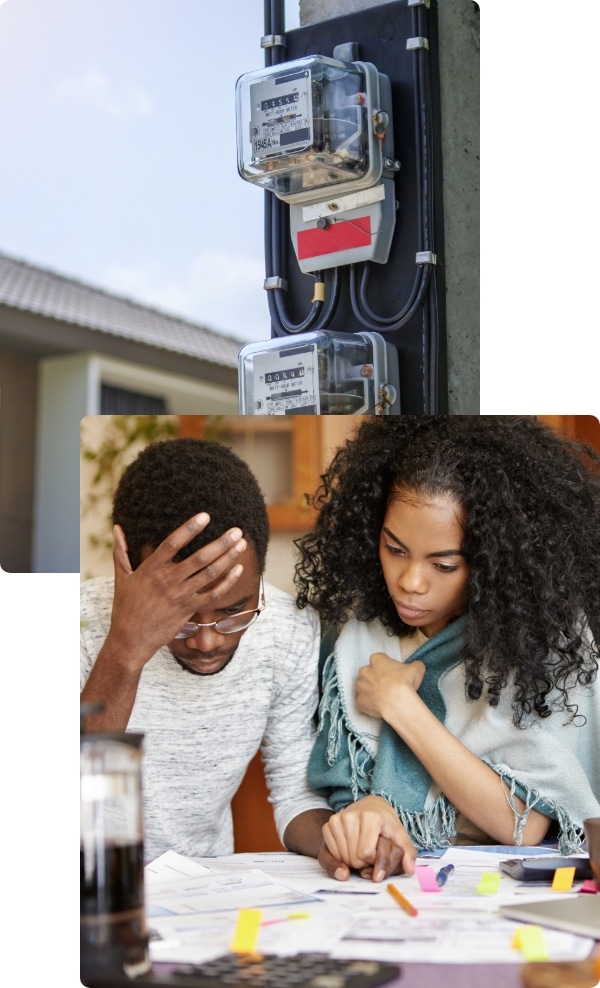 Maximum Efficiency And Minimum Cost
Not all solar companies are the same. To get the right solar energy system, you want a solar company you can trust and rely on. Solar installers in the Bakersfield, CA area need to be able to answer your questions, and create the best solar system for your exact needs and the budget you have.
Our team of solar panel experts will work closely with you to come up with the best Bakersfield solar panel installation at the right price.
From battery storage to the federal solar tax credit, solar energy systems have a lot to offer. A quality solar panel system provides a federal tax credit that can save money.
The best solar companies are those that can give you free estimates, quality home services, and all the information you need. You may even be able to get a property tax exclusion when you install a solar energy system for your Bakersfield, CA home.
Battery storage is one of the ways you can see efficiency from your solar panel system. With a larger solar battery you will store more solar energy to use at a later date.
That means you or a family member can use the appliances and lights you need, without worrying whether there is enough power. A complete installation of solar panels can meet your energy needs and result in low prices for utility services.
Now Is The Right Time For Solar Panels
With the numerous state and federal tax incentives, the growing need for sustainable living, and our low rates, there has never been a better time to go solar.
If you are not sure whether the solar installation Kern County residents rely on is right for you, working with a solar company to get quality information is the right place to start your knowledge search.
Bakersfield homeowners are taking full advantage of the federal solar tax credit and a bigger solar battery to save big in multiple ways. Top solar companies like Heritage Solar can help you find the solar energy options you need, so you can save on federal taxes and get a system installation that fits your budget.
After the payback period, you can see signficant value from your solar system, which will help you save money for years to come. We can install solar panels and help you harness the sun's power. Our company will offer you:
A free consultation and estimate
A customized solution for optimum efficiency and savings
The latest in solar panel technology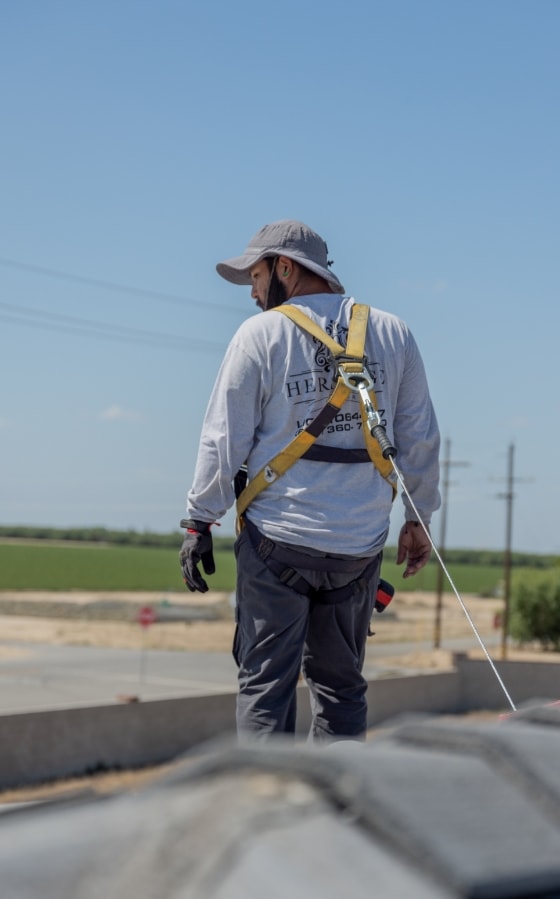 Professional Services Are At Your Fingertips
To ensure that you experience the benefits of using our solar panels for years to come, we will help you keep them running at peak efficiency. Our team is just a call or message away, ready to offer installation, solar panel cleaning, system maintenance, and repair or replacement of solar panels.
Whether you make a cash purchase or want to talk about payment plans, we are here for you in Bakersfield, CA and all throughout the Central Valley. Our dedicated professionals are focused on giving you the best solar energy experience at your Bakersfield, CA home.
A Hassle-Free Process With Guaranteed Results
We can provide you with Bakersfield solar panel installation you can rely on, and we will make the entire process easy for you. With Heritage Solar, you will have guaranteed peace of mind. Our well-developed solar energy solutions and solar installations system is effective and reliable, so we can meet all the solar panel needs at your Bakersfield, CA home.
With some uncertainty on the horizon solar power is the way to go. It works no matter what is going on with the power grid and can help you have additional peace of mind for the long term.
Get A Quote
Get a quote for your solar installation in Bakersfield, CA today, and let us help you with the right solar panels for your budget and needs. We are here to help you find the right solar energy system. A free estimate will give you the information you need for an informed decision, and help you decide on a system that gives you everything you're looking for.
Get A Plan
We take solar power seriously, and want to help you save money while getting the solar energy system that is right for you. Our solar installation team will come up with a plan that fits your goals, so you can feel confident in the choice you made to go solar. You'll have plenty of energy to your home, and lower power bills to enjoy.
Get It Done
Solar installation is quick and easy when you work with us to get a custom solar estimate, create a solar technology plan that fits your requirements, and get your home solar panels installed. Once your panels are in place and your system is up and running, you can experience all the benefits that a quality solar energy system provides.
What Our Clients Are Saying
Our customers are extremely happy with the decision to choose us. For the installation of solar panels Bakersfield, CA residents can trust, we are the company to work with. We understand system requirements, know what panels are the right ones for specific needs, and can answer your questions. Take a look at the client testimonials to see what our customers have to say about working with us to get their system installed.
I would highly recommend going with this company, the employees are very knowledgeable, and the customer service is outstanding. You will not be disappointed
These guys know their solar.I use a ton of power at night watching keeping up with the kardashians, and my bill is basically nonexistent compared to what it was months before! Awesome job!
Just great overall experience alongside great explanations and depictions on how I was able to save so much money going solar.
The people are very knowledgeable and know what they're talking about, saved me a lot of money compared to other companies.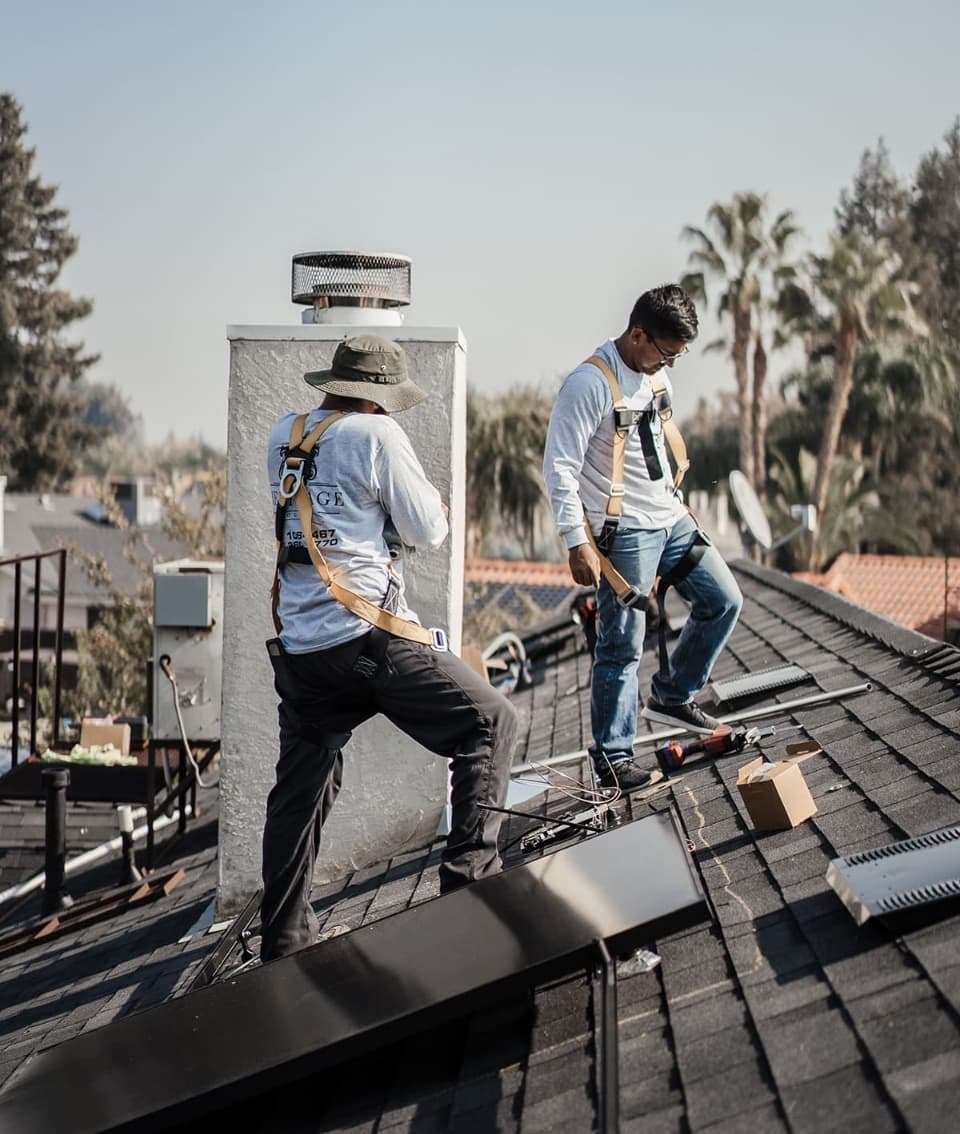 If you need solar installation Bakersfield, CA has options. But you want to work with the solar company you can rely on. Reach out to us today to get started on choosing panels and getting the quality energy system you need and deserve for your home.
Frequently Asked Questions
Many people have questions about solar companies and solar energy system options in the Bakersfield, CA area. If you want to learn more about solar power, the California solar industry, solar panel systems, or the solar process, we can help. There are often questions about installation, home warranty options, financing options, and the easy process of moving to solar.
We want to help you get your questions answered, so you can choose the system and panels that work the best for your Bakersfield, CA home. From net metering to the right size battery, there are so many things that go into finding the best solar energy option for you. There is no reason to choose something you do not have all the information about, or select panels when you still have questions about them.
We are committed to making sure you do not have any more questions when your installation begins. With some uncertainty on the energy horizon, solar power is a great opportunity to reduce your need for the power grid and make your home more independent for its power needs. Not only can that provide cost savings and practicality, but it can also help you have more peace of mind.